ON MY ABSENCE FROM BLOGGING…
Hi people, it's been a while.
A little more than a year ago, I started this blog to talk about travel, food, and living the good life. However, every once in a while, I'd like to indulge in a little scribe-therapy. I will continue to write about great restaurants, stunning international destinations, and other things that tingle my bourgeois senses, but as a lifestyle blog, I feel it my duty to talk about not-so-stellar life happenings once in a while to provide balance and express my myriad thoughts.
And with that I'd like to confess that the last nine months have been quite turbulent for me, and left me with zero desire to write.
KICK HIM WHILE HE'S DOWN
I detailed my housing situation last November here. Beyond that, and already in the doldrums of my emotions scrambling to figure out my next move, I found out that my position at work was to be scrapped by the end of January.
Enter panic mode.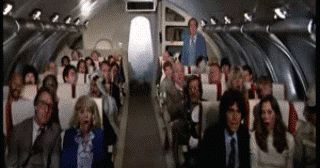 I was already deep into my job search when that bit of news was presented to me, but there was suddenly a hard time-frame to figure things out. My therapist at the time probably needed his own therapy as I recounted the madness of my life in that moment.
SILVER LINING, GOLDEN FRIENDS
I mentioned this a bit in my Thanksgiving post, but it's great to have reliable and supportive friends during times like this to keep one from wallowing in a pool of self-pity, or at least minimizing the mental stress. I was able to secure a new job during all this turmoil, that started shortly after my excursion to South Africa at the end of January of this year, which I have yet to write about…but I will. Furthermore, I was able to move into a decent new place and remain in Manhattan for a reasonable price, which was one of my goals for an apartment. Many silver linings
I write all of this to say that after a turbulent time, I'm back, and I have a ton of catching up to do. Thank you for waiting!